North Platte Bulletin – 9/24/2008
Bill Kloefkorn, the Nebraska state poet, will be in North Platte Oct. 3-4 at the Nebraska Writers Guild fall
conference.
Kloefkorn will speak at 1:30 p.m. Saturday, Oct. 4, after the conference luncheon at the Quality Inn and Suites. The public is invited. He will also be available throughout the weekend for informal and roundtable discussions with conference registrants.
The conference begins Friday evening, Oct. 3, with a hobo party and entertainment at the Golden Spike observation tower overlooking Bailey Yard, the largest trainyard in the world.
Besides Kloefkorn, the other featured speakers Saturday are Rebecah Propst and mystery writer Patti Bremmer.
Secretary of State John Gale, singer-songwriter Kim Baxter of North Platte and Gothenburg writer Jack Ostergard will also be featured.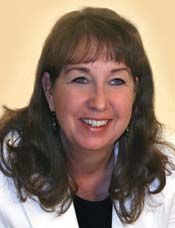 Propst once managed a business, ran marathons and held a black belt in karate, but then she lost her memory – completely – due to a seizure. Her first half-century of memories never returned.
Now 58, Propst has had only 11 years of accumulated knowledge to guide her actions. Her story amazes scientists and laypersons alike all around the country. She was featured Aug. 13 on ABC's "Good Morning America" with Diane Sawyer.
She writes of her experience in "Absent Memories: Moving Forward When You Can't Look Back" shedding light on amnesia, seizures and how to truly make the most of each moment.
Bremmer is known for fast-moving plots and characters that keep the reader engaged throughout her mysteries. She also writes children's books, all from a secluded bunkhouse beside her family farm home near Venango.
Kloefkorn received the title of state poet in 1982 from the Legislature.
"He never insisted on it, and he has never relinquished it," conference organizers say.
Kloefkorn is Wesleyan college professor and a regular guest on Nebraska public radio. He has written 22 books of poetry, two short story collections, a collection of children's Christmas stories, and three memoirs. His 2008 book, "Restoring the Burnt Child" is the second in a four-part memoir. It is a "One Book, One Nebraska" selection and covers his life from ages 9 to 13. He appears courtesy of the Nebraska Humanities Council.
To learn more about the writers conference or to register, contact organizer Belle Edwards at 308-530-0659 or George Lauby at 308-325-2315 by Sept. 29 or stop downtown at A to Z Books.
Registration for the entire conference is $45 for non-members and $40 for guild members.
Founded in 1925, the Nebraska Writers Guild is one of the oldest writers' organizations in the country. Its charter members included Bess Streeter Aldrich, Dorothy Canfield Fisher, John G. Neihardt, Louise Pound, Mari Sandoz, Willa Cather and A.E. Sheldon, the chairman of the Nebraska State Historical Society. See www.nebraskawriters.org.